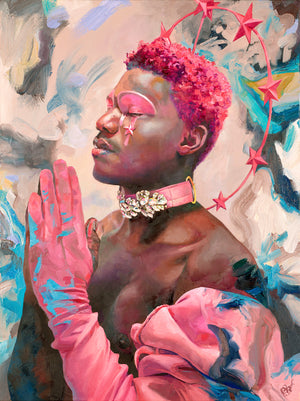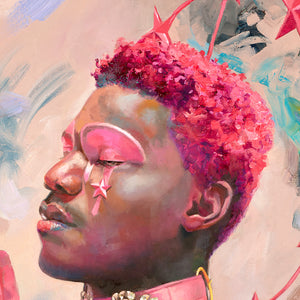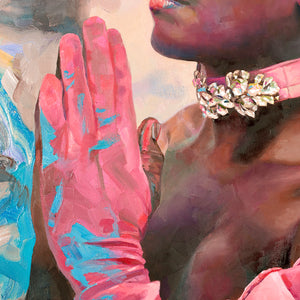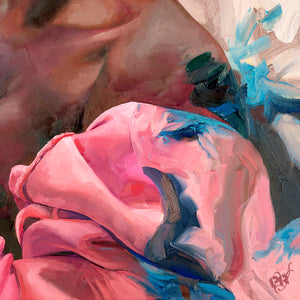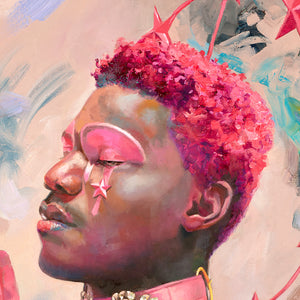 Divinity print
Small: 11" x 13"
(image size: 8.25" x 11")
$55.00

Medium: 16" x 20"
(image size: 13.5" x 18")
$100.00

Large: 20" x 26"
(image size: 18" x 24")
$175.00

ABOUT THE PRINTS
Quality, archival limited-edition fine art prints on heavyweight, bright white, matte fine art paper with a luxuriously smooth surface that is able to produce extremely crisp and accurate detail and has received 100+ year archival certification from the Fine Art Trade Guild. Edition number, title, and artist signature are hand-written by the artist below the image in the white border.

EDITION DETAILS
"Limited-edition" means that there is a finite quantity of prints available. Small and Medium prints are in editions of 200. Large prints are in editions of 100. Once all of the prints are sold, the edition is closed. Your prints will be numbered in this format: 023/200 would indicate that it is the twenty-third print in an edition of two hundred. As the quantity of available works in an edition decreases, the price increases incrementally based on the percentage remaining in the print run.

CERTIFICATE OF AUTHENTICITY
Each piece you purchase will come with a certificate of authenticity, a signed document proving the authenticity of the work and containing details about the artwork for your reference.

SHIPPING
Prints are shipped by Carmel Fine Art Printing & Reproduction in Carmel, California. Small and medium prints are shipped flat with glassline liners. Large prints are gently rolled with glassline into large diameter tubes/boxes.
©2019 Paul Richmond
Model: Markus | Inspiration: House of Enid
"Man is least himself when he talks in his own person. Give him a mask, and he will tell you the truth." - Oscar Wilde 
The paintings in this series portray diverse figures who thrive within the outskirts of mainstream society despite being regarded as invisible by the conservative patriarchy. The expressive application of paint gives the subjects a bold physicality and undeniable presence while the gestural, emotive marks suggest their resounding humanity. Masks, often tools for disguise, take on a metaphorical role that connect the models to a greater narrative, engaging a dialogue of identity, otherness, and personal mythology. My treatment of form explores both reality and abstraction, engaging color, shape, and pattern to continuously deconstruct and rebuild. The painterly surface becomes a mask in itself - the visceral, emotive marks reduce the literalness of the depiction while invoking a more substantive connection to the figure and their story.