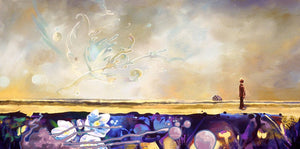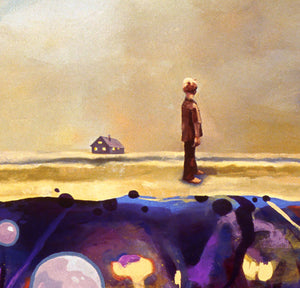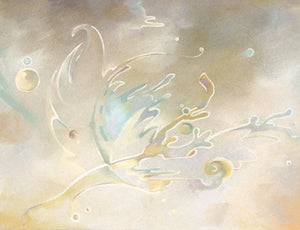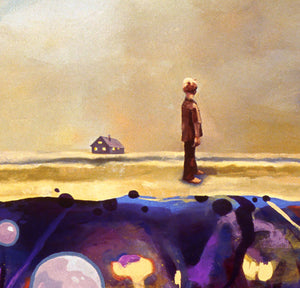 A World Apart painting
Medium: oil
Surface: canvas
Height: 18 inches
Width: 36 inches

CERTIFICATE OF AUTHENTICITY
Each piece you purchase will come with a certificate of authenticity, a signed document proving the authenticity of the work and containing details about the artwork for your reference.
©2007 Paul Richmond
This painting deals with the period of my life when I began to discover that in order to survive, I had to suppress all of my thoughts and feelings, burying them deep within myself. I employed this survival skill as a way of responding to the pain of separation that I felt - the separation between myself and my peers, the separation between who I was and who I thought my family wanted me to be.