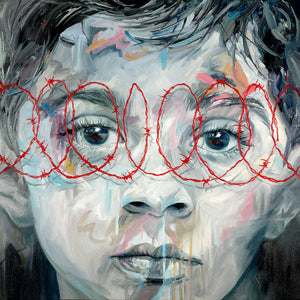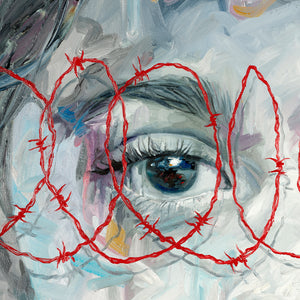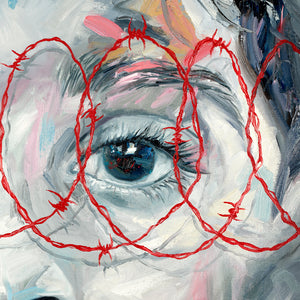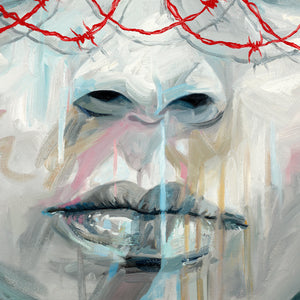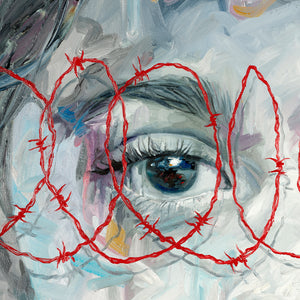 American Dreamer print
ALL proceeds from the sale of this print are being donated to charity. See details below.
Small: 11" x 13"
(image size: 9" x 9")
$55.00

Medium: 16" x 20"
(image size: 14" x 14")
$100.00

Large: 20" x 26"
(image size: 18" x 18")
$175.00

ABOUT THE PRINTS
Quality, archival limited-edition fine art prints on heavyweight, bright white, matte fine art paper with a luxuriously smooth surface that is able to produce extremely crisp and accurate detail and has received 100+ year archival certification from the Fine Art Trade Guild. Edition number, title, and artist signature are hand-written by the artist below the image in the white border.

EDITION DETAILS
"Limited-edition" means that there is a finite quantity of prints available. Small and Medium prints are in editions of 200. Large prints are in editions of 100. Once all of the prints are sold, the edition is closed. Your prints will be numbered in this format: 023/200 would indicate that it is the twenty-third print in an edition of two hundred. As the quantity of available works in an edition decreases, the price increases incrementally based on the percentage remaining in the print run.

CERTIFICATE OF AUTHENTICITY
Each piece you purchase will come with a certificate of authenticity, a signed document proving the authenticity of the work and containing details about the artwork for your reference.

SHIPPING
Prints are shipped by Carmel Fine Art Printing & Reproduction in Carmel, California. Small and medium prints are shipped flat with glassline liners. Large prints are gently rolled with glassline into large diameter tubes/boxes.
AMERICAN DREAMER
I am outraged and devastated by the horrors occurring along the southern border of the United States, the scare-tactics being employed by our supposed leaders, and the lack of progress in bringing about change. American Dreamer is about the crushing impact of these political maneuvers on actual human beings, people who have done nothing but seek a better life and who deserve our empathy and support. Instead, they are being locked in cages and vilified. I am partnering with Vigil For Democracy and SOS America to offer limited-edition fine art prints and protest signs featuring American Dreamer with 50% of proceeds being donated to Vigil For Democracy and 50% going to RAICES. Fine art prints can be ordered from this page. Protest signs are available exclusively from Vigil For Democracy here.
Vigil For Democracy has already projected American Dreamer onto government buildings and displayed it on a mobile billboard.
RAICES
RAICES is a 501(c)(3) nonprofit agency that promotes justice by providing free and low-cost legal services to underserved immigrant children, families, and refugees.
Vigil For Democracy
Vigil for Democracy developed as an approach to mass mobilization suitable for vast, sparse America in the age of social media. Their solution: Distributed Digital Mass Mobilization (DDMM). They connect small acts of courage and amplify them, creating a nationwide vigil out of daily public actions.
SOS America
SOS America's mission is to unify all non-violent, non-destructive, and peaceful protesters across the nation who hold these common goals: First, to remove Donald Trump from office, along with all those who committed crimes to elect or keep him in office. Second, to secure our elections through the use of hand-marked, hand-counted paper ballots and election security measures. Third, to enact permanent protections for immigrants and asylum seekers.
©2019 Paul Richmond