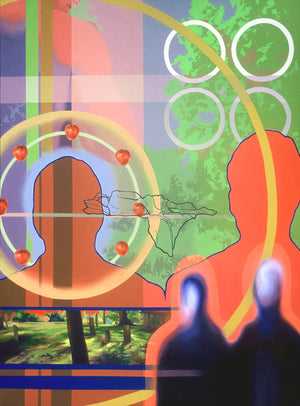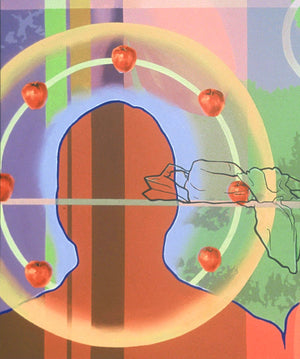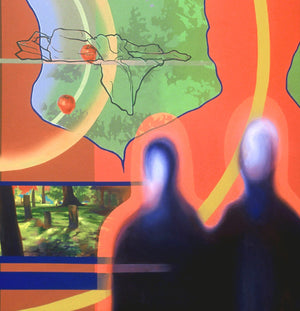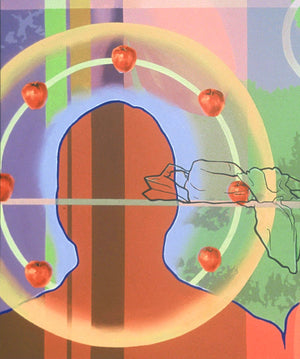 Forbidden Forest painting
Medium: acrylic
Surface: canvas
Height: 36 inches
Width: 48 inches

CERTIFICATE OF AUTHENTICITY
Each piece you purchase will come with a certificate of authenticity, a signed document proving the authenticity of the work and containing details about the artwork for your reference.
©2006 Paul Richmond
Forbidden Forest represents the intense friendship that I shared with another man - a relationship that forced me to recognize that my fantasies and desires about men were becoming actualized. The forbidden forest was a place where I felt like I was forbidden to enter and to explore. For me, this period of time was my ultimate fall from grace. It was where I was metaphorically eating from the tree of knowledge and discovering a part of myself that I could no longer deny.