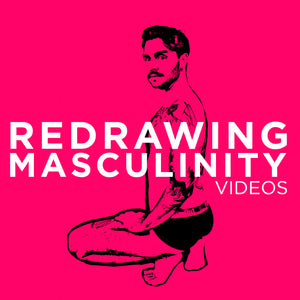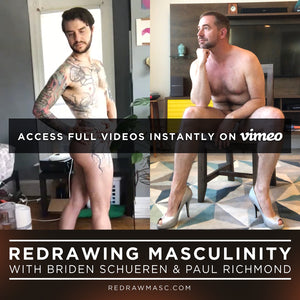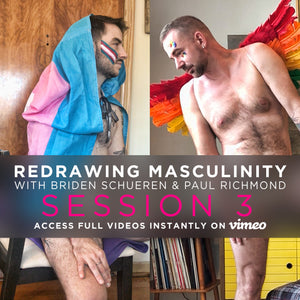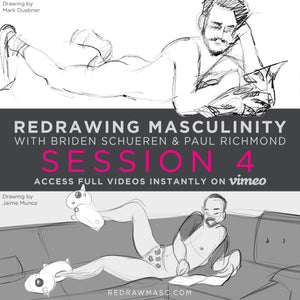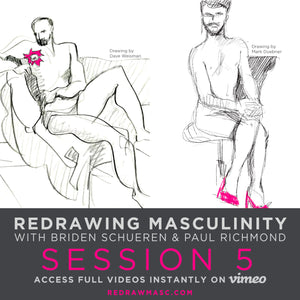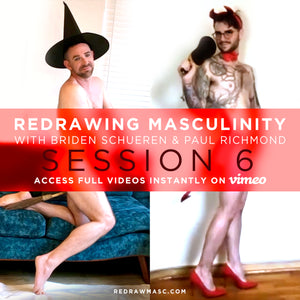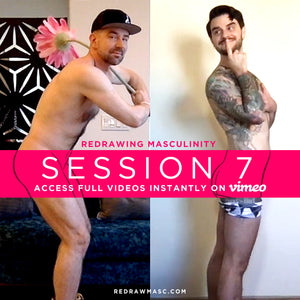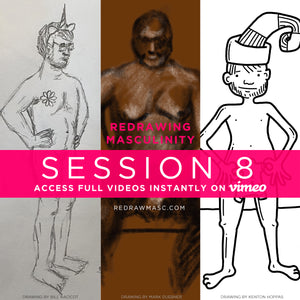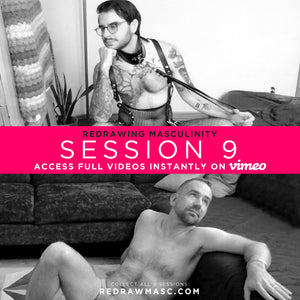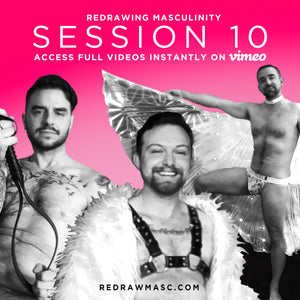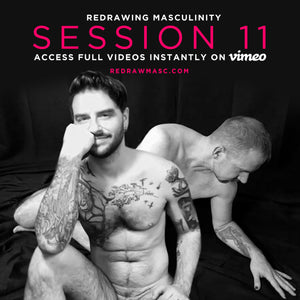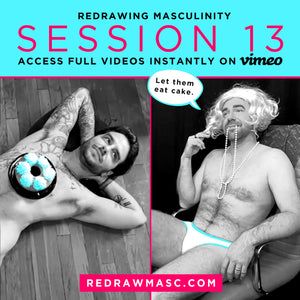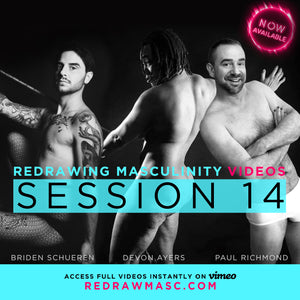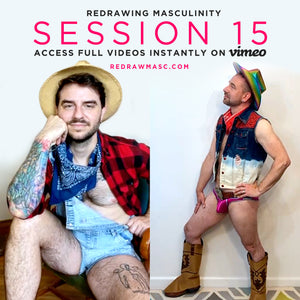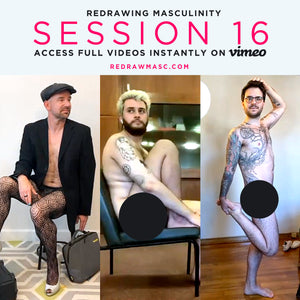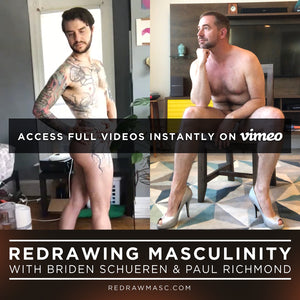 Redrawing Masculinity Workshop Videos with Briden Schueren & Paul Richmond
WORKSHOP VIDEOS
Practice your figure drawing skills whenever you like! Download videos from our Redrawing Masculinity figure drawing workshops so you can sketch at your convenience. Each video is approx. 2 hours long and filled with poses and instruction from artists Briden Schueren and Paul Richmond. Models will be wearing very little, so 18+ only. 
When you complete your purchase, you will receive a pdf containing the Vimeo link and password for the session(s) you requested. 
IMPORTANT: Male means more than bodies with a penis. This workshop is all-inclusive.
QUESTIONS? Email us at redrawmasc@gmail.com.
ABOUT THE ARTISTS/MODELS
Briden Schueren's artistic exploration began in the rural Pennsylvanian town of Cooks Forest, with his grandmother Norma, a painter. From his grandmother, he learned to convey complex emotions through deliberate brushstrokes and color usage. As a child, Briden struggled with a learning disability, resulting in his struggle to connect and socialize with other children. These early adversities became a source of strength because exploring textures and media allowed him to express his emotions and connect with others. His broad body of work boasts both unique textures and mixed media used across the entire collection. Being born a female-bodied person, the challenges, obstacles, and personal reformations have been abundant, leading to the happy person he is today. Often he credits his ability to create and explore through art as a practice as having saved his life. Briden sees his work as having the power to help others in a similar way. "I share my art because through this experience my life has been forever changed, and I want to encourage anyone who will listen, to find their creative facet in life for themselves, to find what allows them to express their truth, as art has changed my life for the better." Learn more on his website here.
Paul Richmond is an internationally recognized visual artist and activist whose career has included exhibitions in galleries and museums throughout the United States as well as publication in numerous art journals and anthologies. His work is collected by individuals around the globe. In his role as the Associate Art Director for Dreamspinner Press and their young adult imprint, Harmony Ink Press, he has created over four hundred novel cover illustrations. He is a co-founder of the You Will Rise Project, an organization that empowers those who have experienced bullying to speak out creatively through art. He lives with his husband Dennis in Monterey, California. He works and teaches at Open Ground Studios in Seaside, California and is represented by Not Sheep Gallery in Columbus, Ohio.