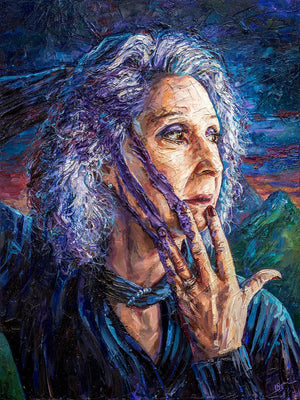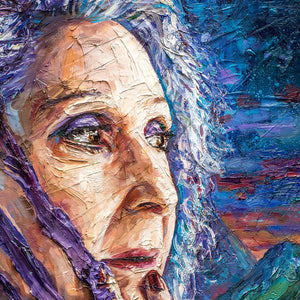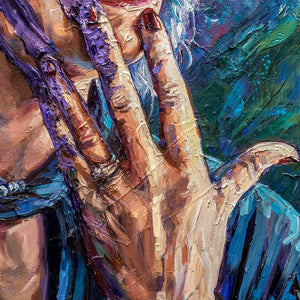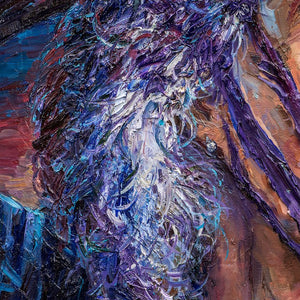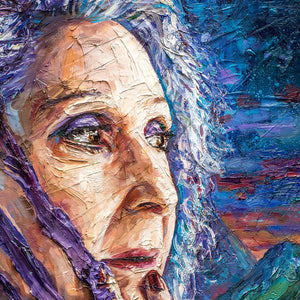 Twilight print
Small: 11" x 13"
(image size: 8.25" x 11")
$55.00

Medium: 16" x 20"
(image size: 13.5" x 18")
$100.00

Large: 20" x 26"
(image size: 18" x 24")
$175.00

ABOUT THE PRINTS
Quality, archival limited-edition fine art prints on heavyweight, bright white, matte fine art paper with a luxuriously smooth surface that is able to produce extremely crisp and accurate detail and has received 100+ year archival certification from the Fine Art Trade Guild. Edition number, title, and artist signature are hand-written by the artist below the image in the white border.

EDITION DETAILS
"Limited-edition" means that there is a finite quantity of prints available. Small and Medium prints are in editions of 200. Large prints are in editions of 100. Once all of the prints are sold, the edition is closed. Your prints will be numbered in this format: 023/200 would indicate that it is the twenty-third print in an edition of two hundred. As the quantity of available works in an edition decreases, the price increases incrementally based on the percentage remaining in the print run.

CERTIFICATE OF AUTHENTICITY
Each piece you purchase will come with a certificate of authenticity, a signed document proving the authenticity of the work and containing details about the artwork for your reference.

SHIPPING
Prints are shipped by Carmel Fine Art Printing & Reproduction in Carmel, California. Small and medium prints are shipped flat with glassline liners. Large prints are gently rolled with glassline into large diameter tubes/boxes.

©2015 Paul Richmond

Model: Linda Regula

"I was born in the mountains of West Virginia, second youngest of nine children. We lived in tar-papered shacks without electricity or running water, and moved often. Memories of my childhood always include nighttime trips to outdoor toilets, those first scary walks into new schools where I was bullied, newspaper pasted over cracks in the walls, trying to stay warm in winter, and night-time moves to another shack. My mother ran away when I was nine years old, and my father lived by the saying, 'spare the rod and spoil the child.' I was ill-dressed, hungry, abused, and fearful of his escalating violence. Although a world of poverty and neglect surrounded my physical body, I was also blessed because powerful imagination allowed me to create beautiful worlds that also nurtured my soul." ~Linda Regula, from The Artist's Interview

WAR PAINT Series
"They understand only too well the liberation into savagery that the concealing paint brought." –Lord of the Flies, William Golding

Body painting has significance in many cultures and serves a variety of purposes from spiritual cleansing to battle preparation. My War Paint series draws upon this rich symbolism to investigate the construction of identity. In these paintings, the modern human form becomes the canvas, a painted object of his/her own creation. Reality and abstraction compete within the figurative foundation of each piece to make the subjects' inner struggles more tangible. The application of pigment is suggestive of their psychological states, the color of their self-made armor exposing more than it conceals. By deconstructing and rebuilding the figure, my goal is to invite understandings that reach beyond the immediate surface and reveal the complexity of the individual.
The Mentor and the Artist from Doug Swift on Vimeo.